The purpose of this association shall be:


1. To perform all acts appropriate to a non-profit scientific, literary and educational corporation dedicated to the promotion and development of environmental quality standards; and
2. To preserve, enhance and protect the advantages of Saturday Pond and its environs.
Coming Events
Next Annual Meeting: Saturday July 11, 2020, 10 AM *watch this space for updates on the logistics of the meeting*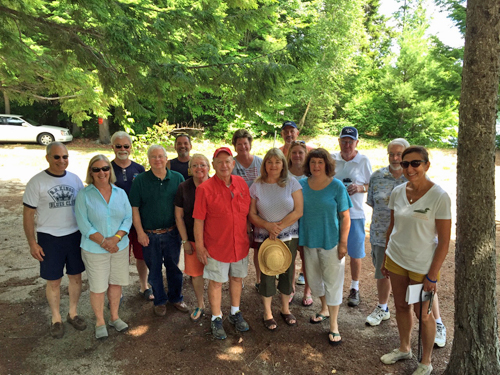 Boating Safety
Boating Safety Brochure (500 KB PDF file)
Watershed Survey Information
The Watershed Association, working with the Maine DEP, conducted a Watershed Survey on Saturday, April 26, 2008. Thank you to all the volunteers and members of the Maine DEP that helped with the survey!
Watershed Survey Final Report (2MB PDF file)

Watershed Survey Brochure (2MB PDF file)

News
Spring 2019 Newsletter (PDF file)
Sept 2018 Trustees Meeting Minutes (PDF file)
Spring 2018 Newsletter (PDF file)
Spring 2017 Newsletter (PDF file)
Information about Saturday Pond
Information to help you preserve the beauty of Saturday Pond
Information on Loons
Previous Reports